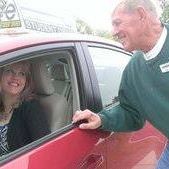 Our System
Interactive online course
6 hours of behind-the-wheel training
Tuition is $470 Visa/MasterCard
Our drives include residential streets, urban areas, rural highways, freeways, turning, parking
Located in Valparaiso, Indiana.
Also serving Michigan City, Indiana
At Excel we try and stay on the leading edge. That's why our classroom is online. We know that you have a busy schedule. Sports, clubs, and activities fill up a lot of your time.
We have a leading edge online classroom platform that will help you save your time.
Study at your convenience
Save trips to the classroom
Educational videos, sign identification
practice, and preparation for your state written exam
Accommodates busy family schedules
State approved course, powered by DrivingBrilliance.com
Access to computer and email required

Our Goal
Welcome to EXCEL Driving Instruction, Inc. Our goal is to help new drivers in Northwest Indiana become competent behind the wheel, while practicing the habits needed for a lifetime of safe driving.